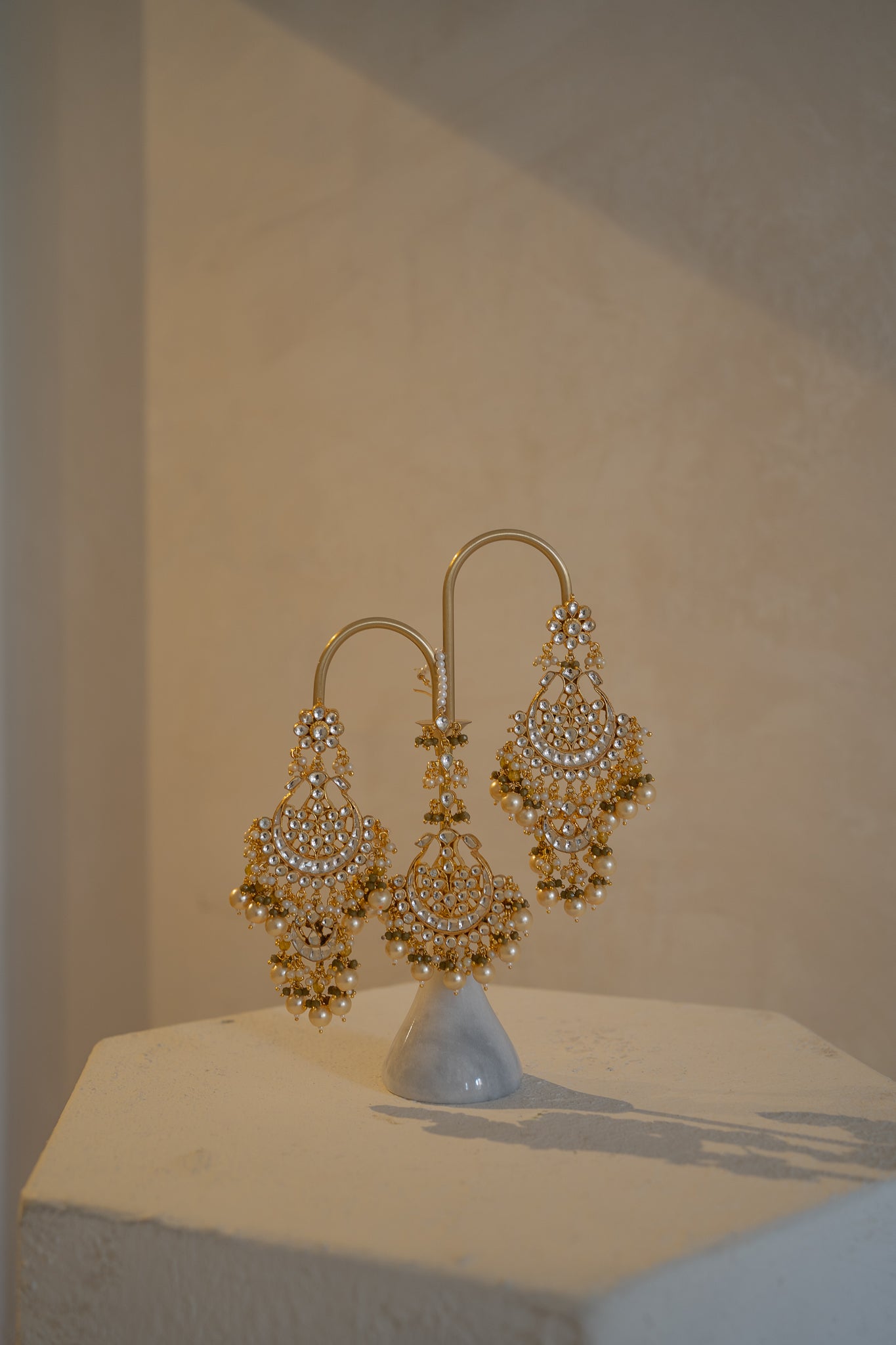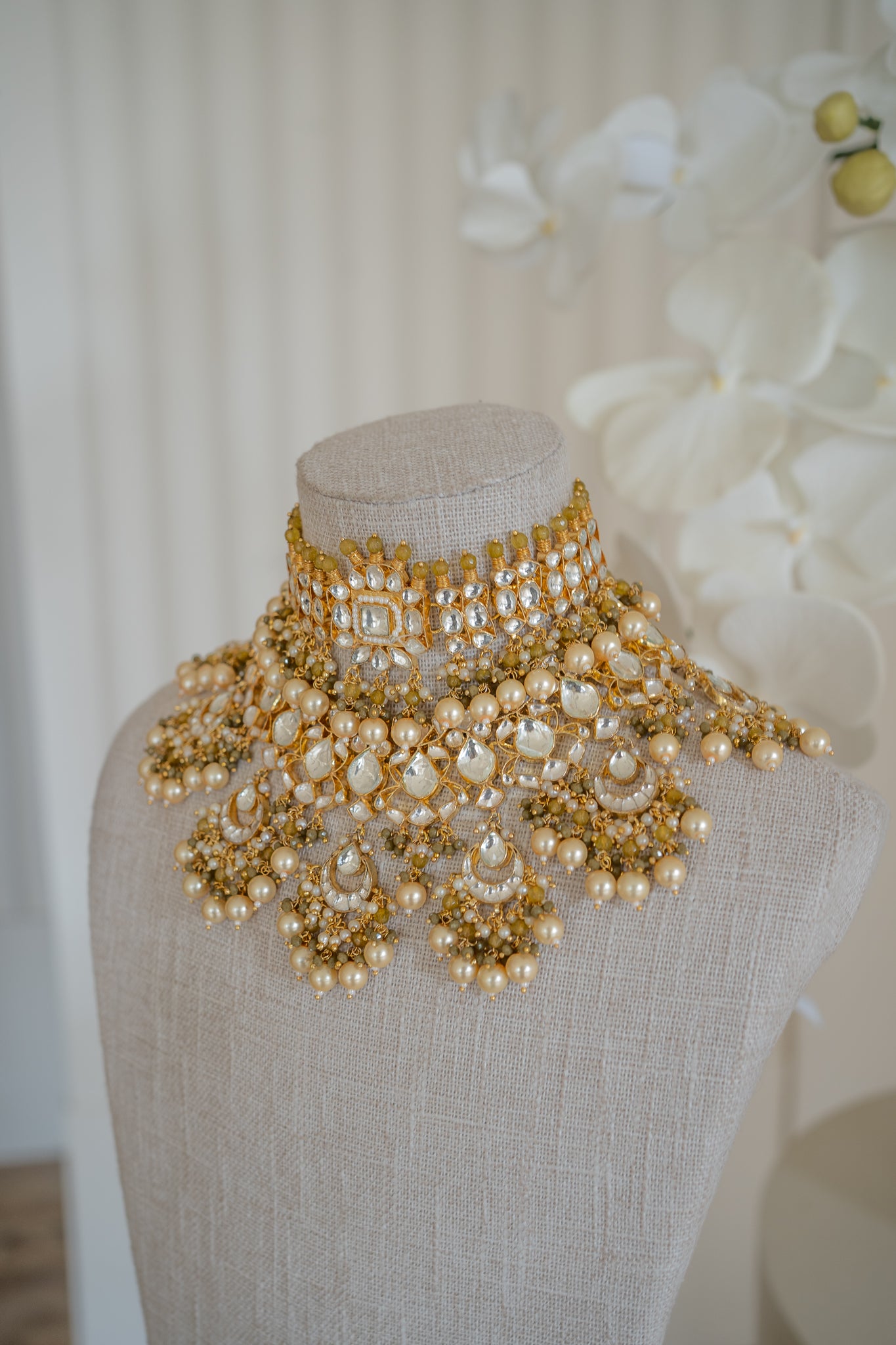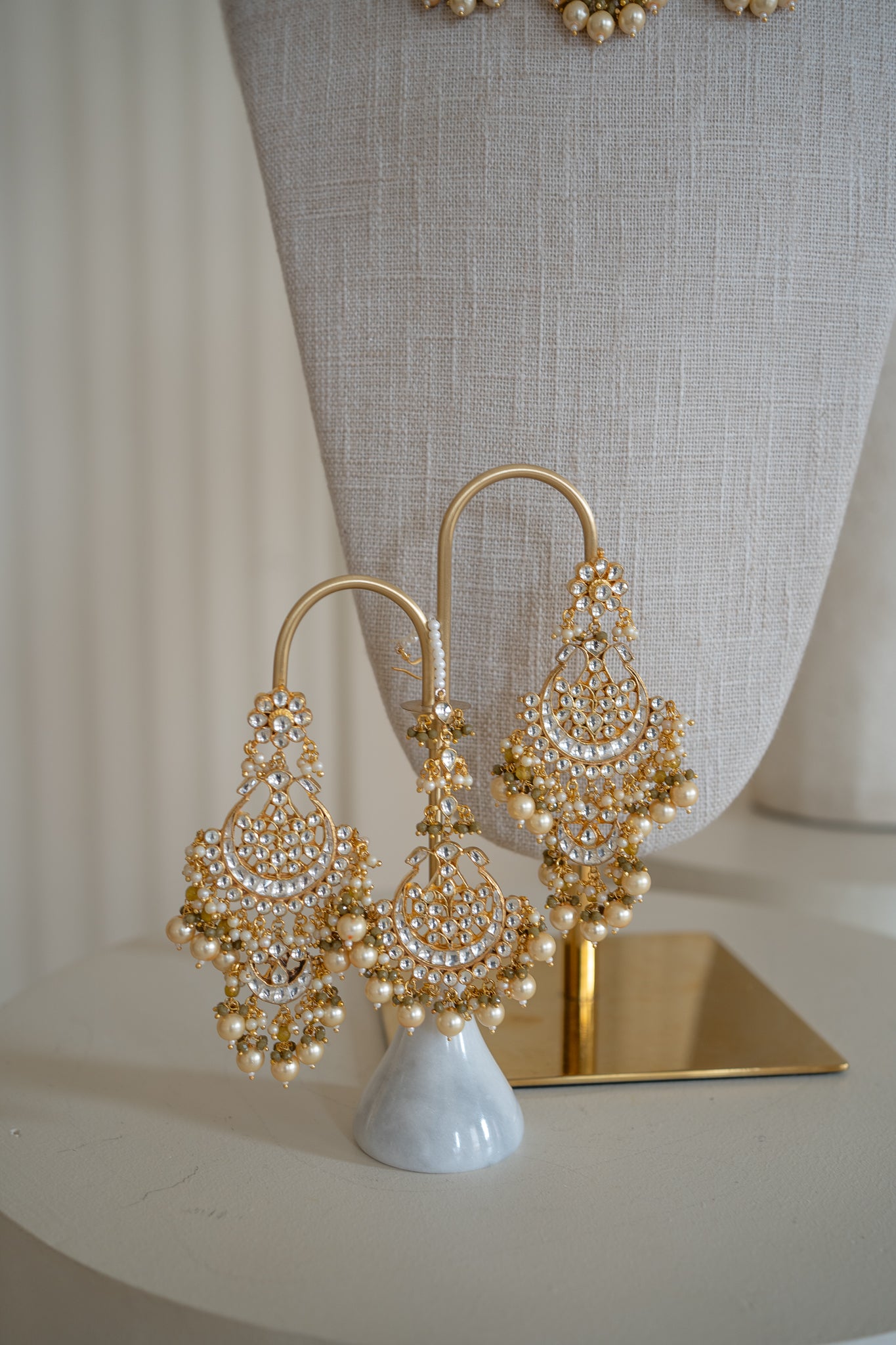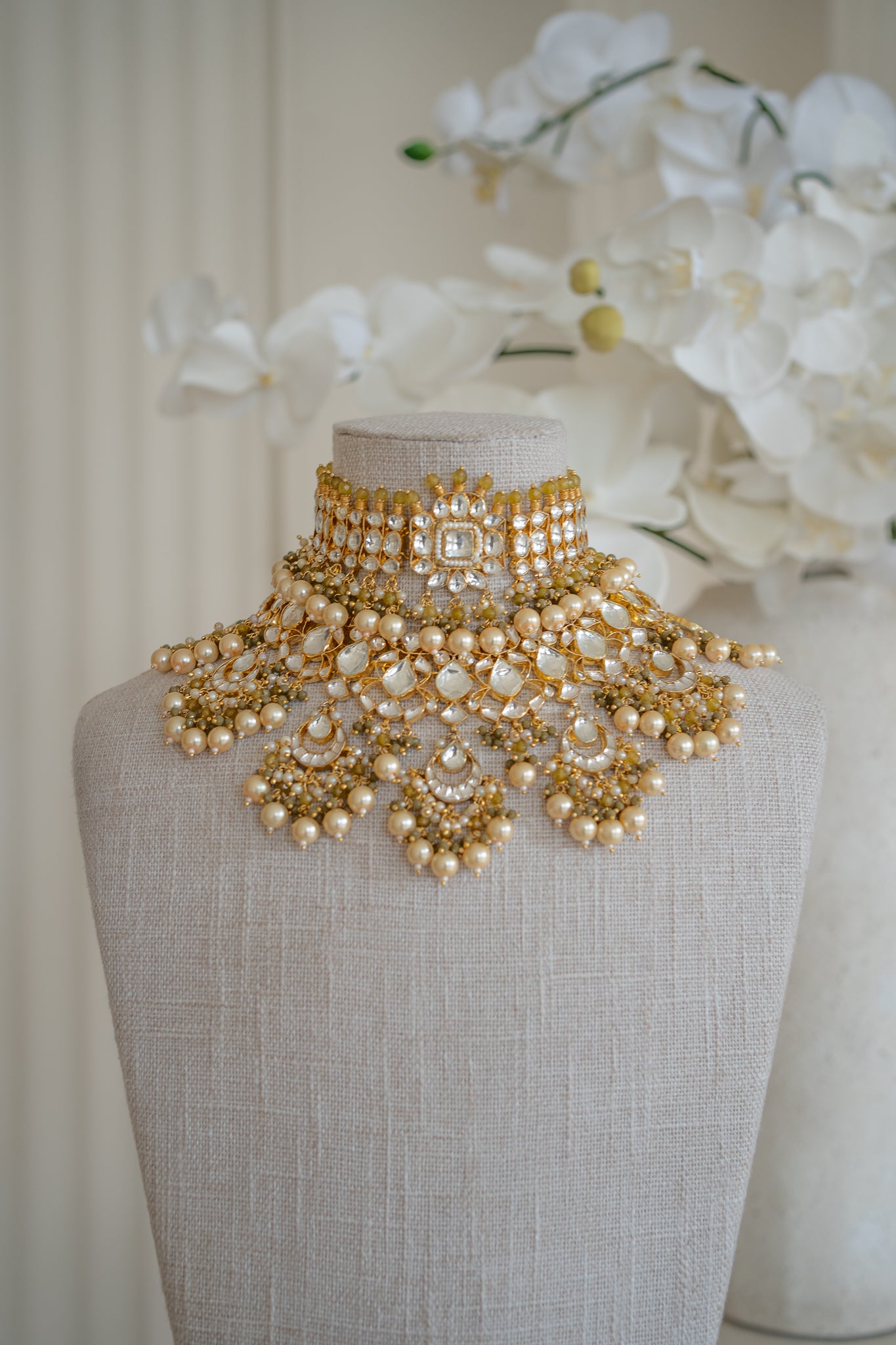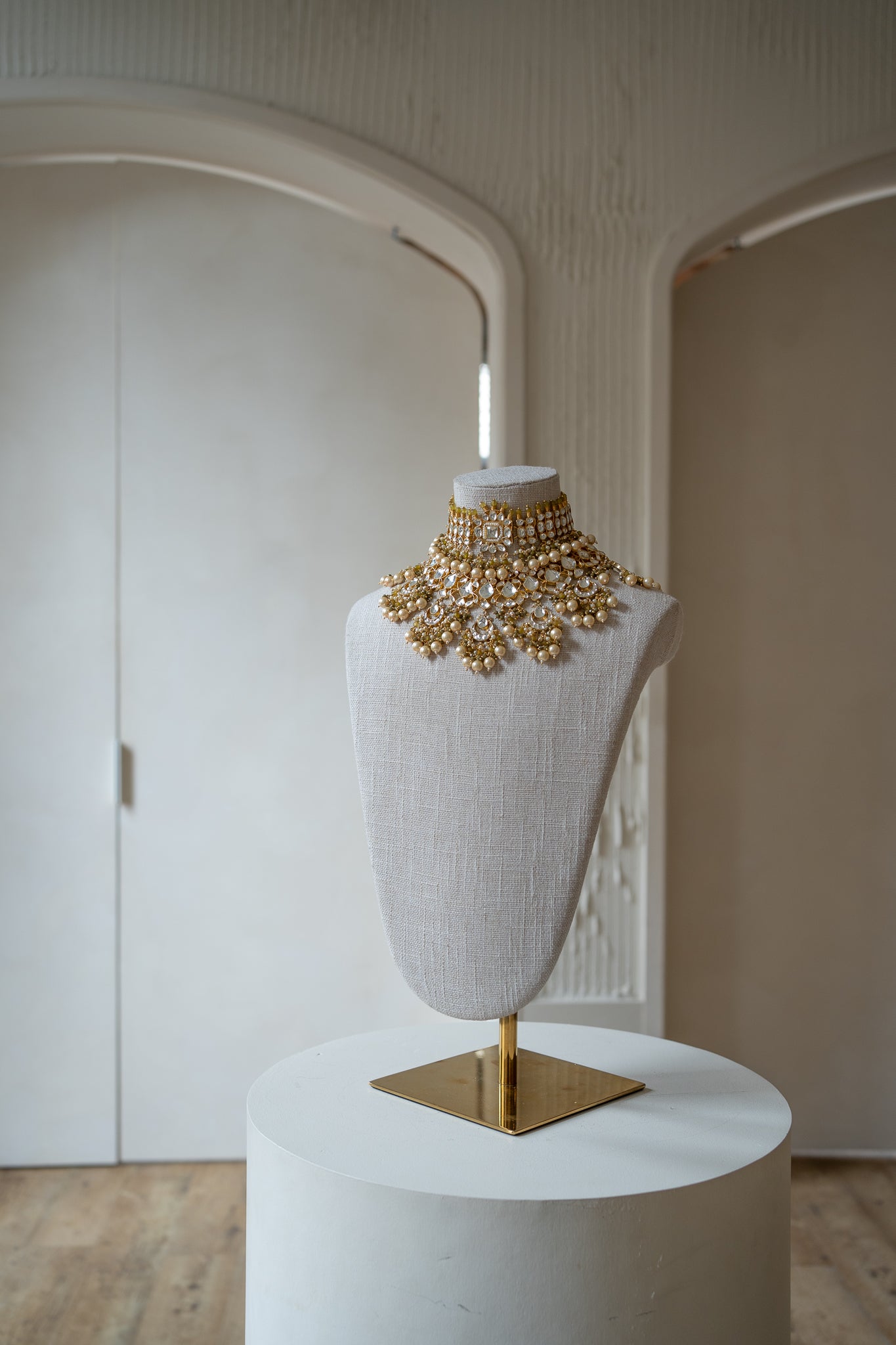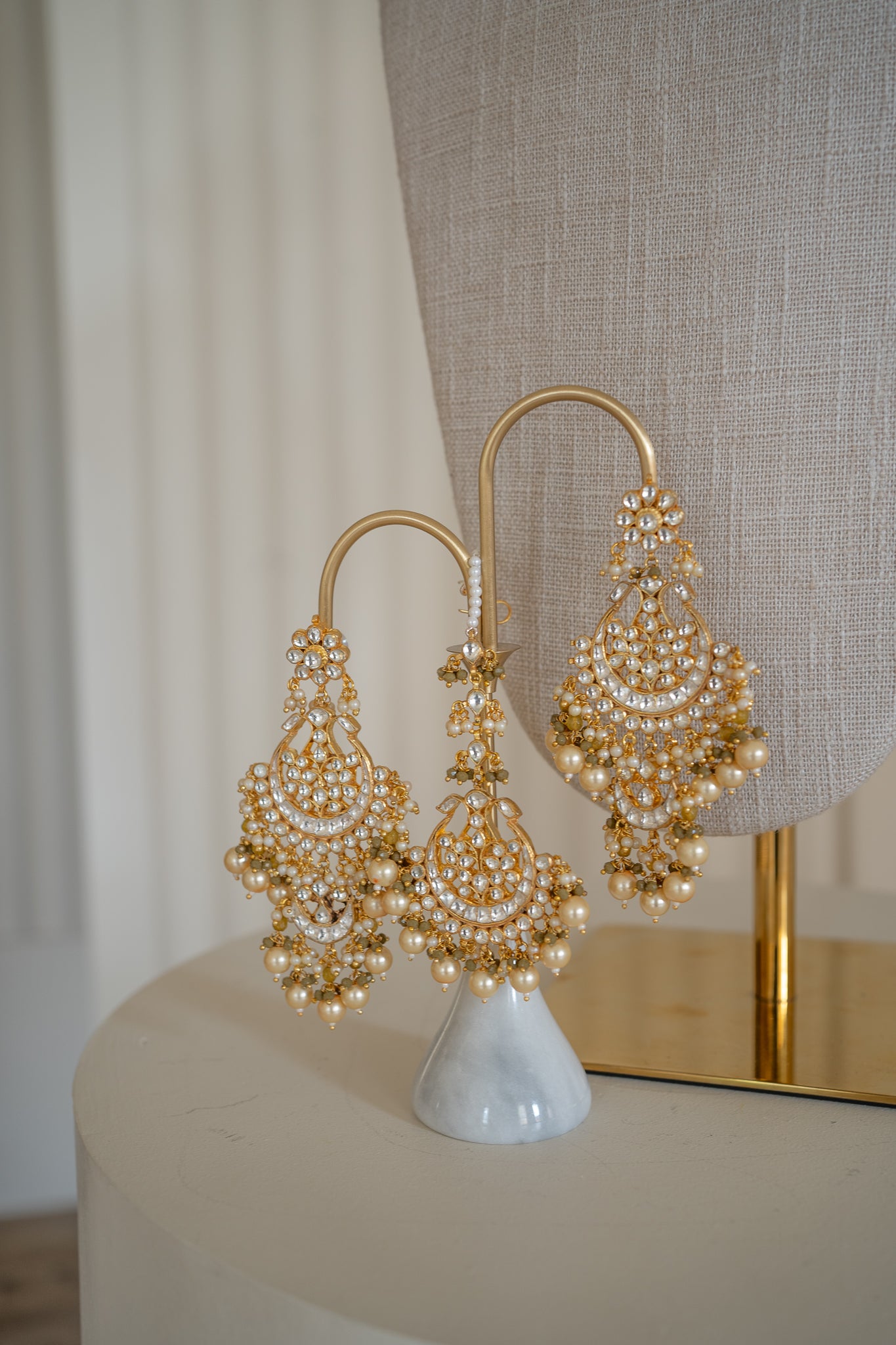 Pandora II // Bridal Set
---
This is a PRE-ORDER item. This product takes 4-8 weeks for production. Please order accordingly for your next event, and budget for a total of 5-9 weeks for production & delivery.
Product Details
- Gold-plated bridal set, accented with small and large beads featuring beautiful earthy, olive toned-beads & cream coloured pearls. Colours customizable. 
- This set includes the necklace, choker, tikka and earrings (as pictured). Individual elements can be customized.
- This set can be purchased without the choker if desired, on a custom order-basis (price will vary). 
Customizations

For all inquiries related to customizations, please contact us directly at info@rjsco.ca.