The Real Brides of RJS: Dilpreet Kang
When Dilpreet visited us for the first time in the summer of 2019, she was looking for bangles for a friend's wedding. We ended up bonding over that appointment, and we knew that designing her choora was going to be equally as fun when her time came. She was still trying to figure out her outfit vendors, and I told her to wait until she figured out what she was going to wear on her wedding day before we started working on her choora.
Fast forward a few months into the early Fall, Dilpreet had traveled to Anita Dongre's flagship store in NY. She picked out the most beautiful off-white lengha ensemble! She wanted it to contrast her jewelry: real gold jewels with rubies. Well, if she had rubies in her jewelry (and her bridesmaids were also to be dressed in a deep all-red look to boot), we of course had to tie that beautiful red into her choora.
Because her outfit was so neutral, it really depended on the choora to bring her look together. Together with Dilpreet, we decided on our 'Merlot' choora bangles (the darkest colour we have). Having chosen a non-traditional lengha colour, Dilpreet wanted some old-school charm and tradition in her choora. We incorporated our 'Bindi Bangles' - the classic white plastic bangle with the red and green/blue dots on them - and a whole ton of white pearl accents. Contrasting white pearls and bangles with a deep red/maroon shade is not always easy, but we managed to curate a design over the course of 2-3 meetings with Dilpreet that she fell in love with!
keep scrolling for the rest of Dilpreet's wedding day shots. We are so in love!
psst: if you want even more pictures of her look, keep reading <3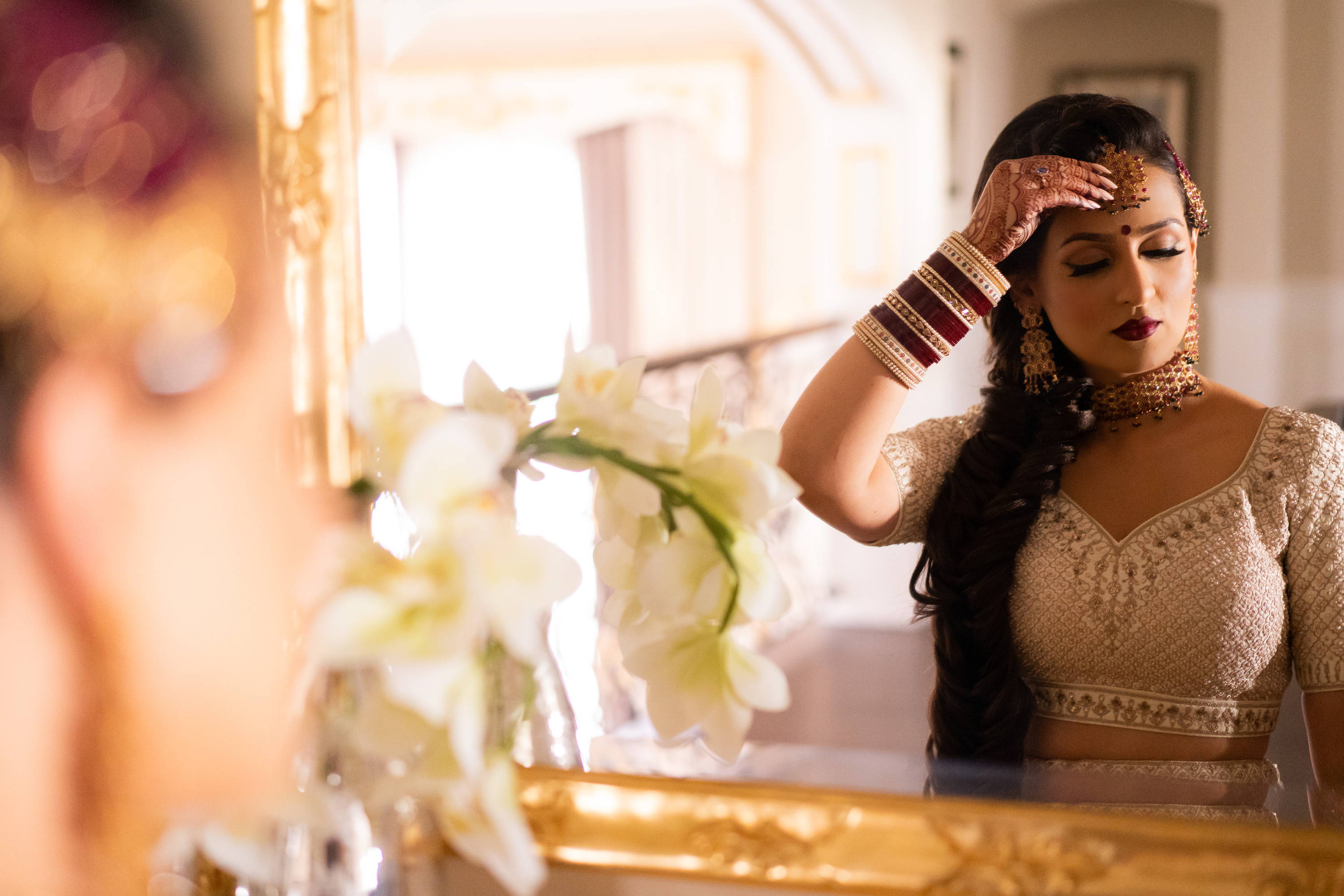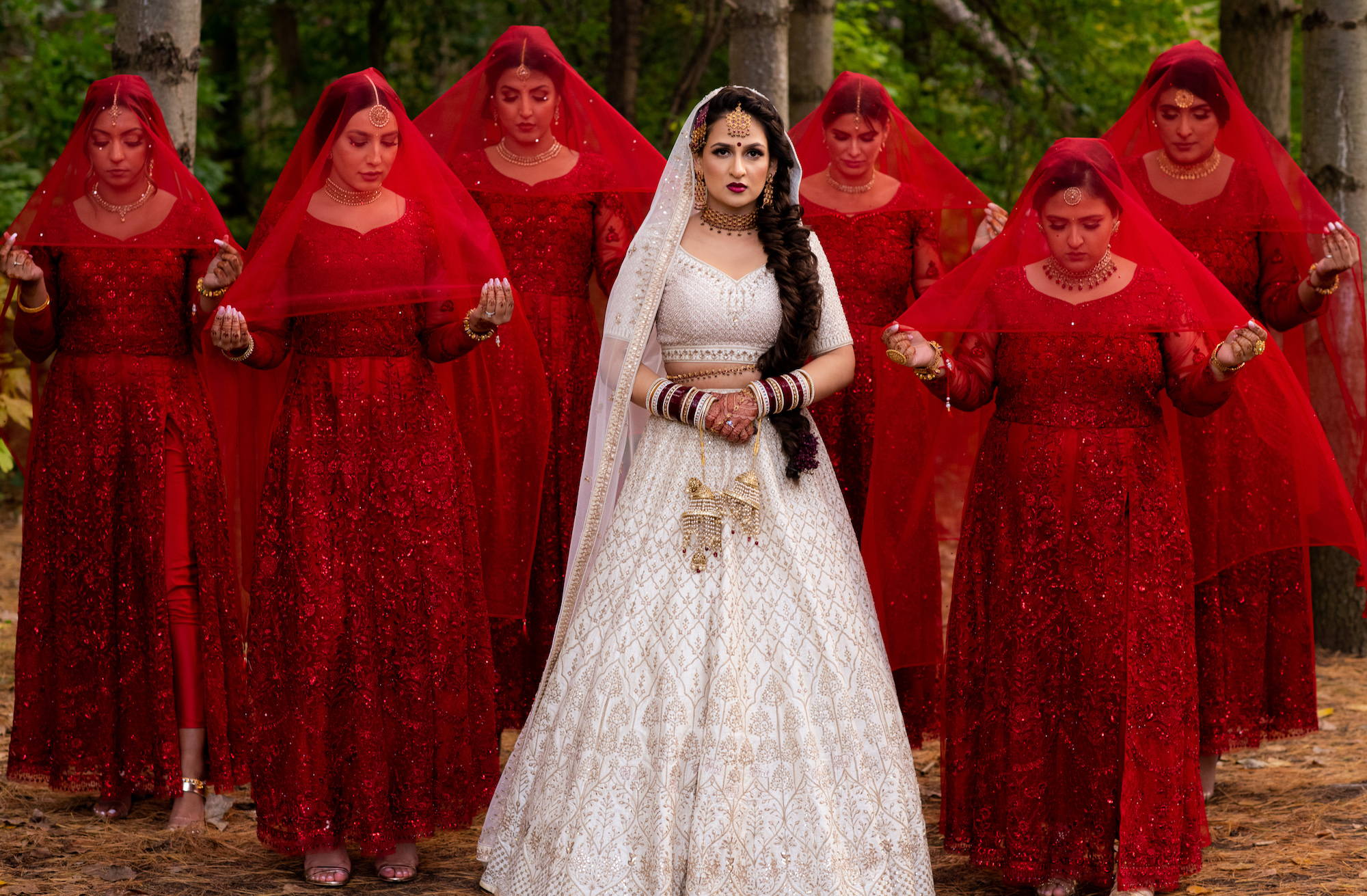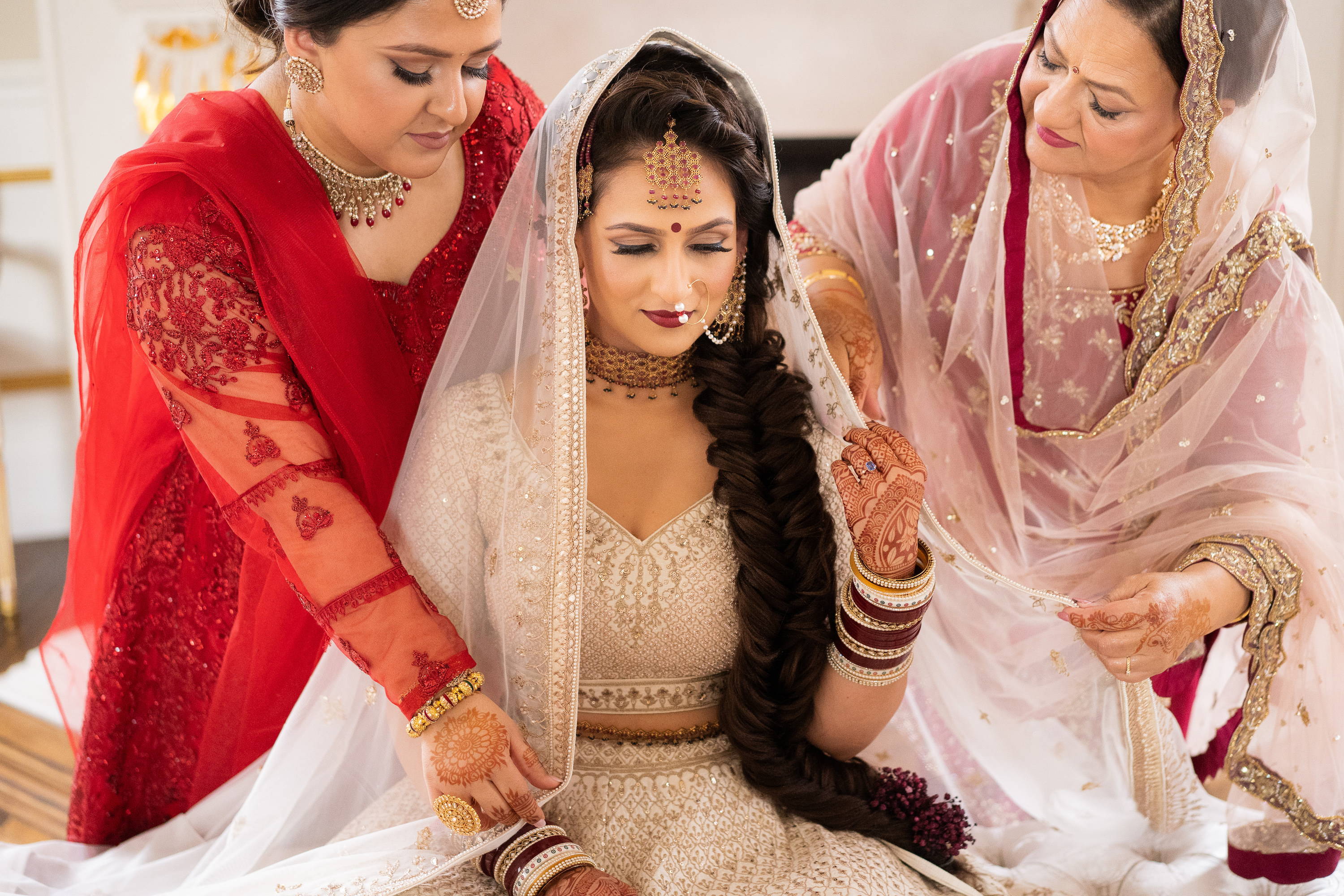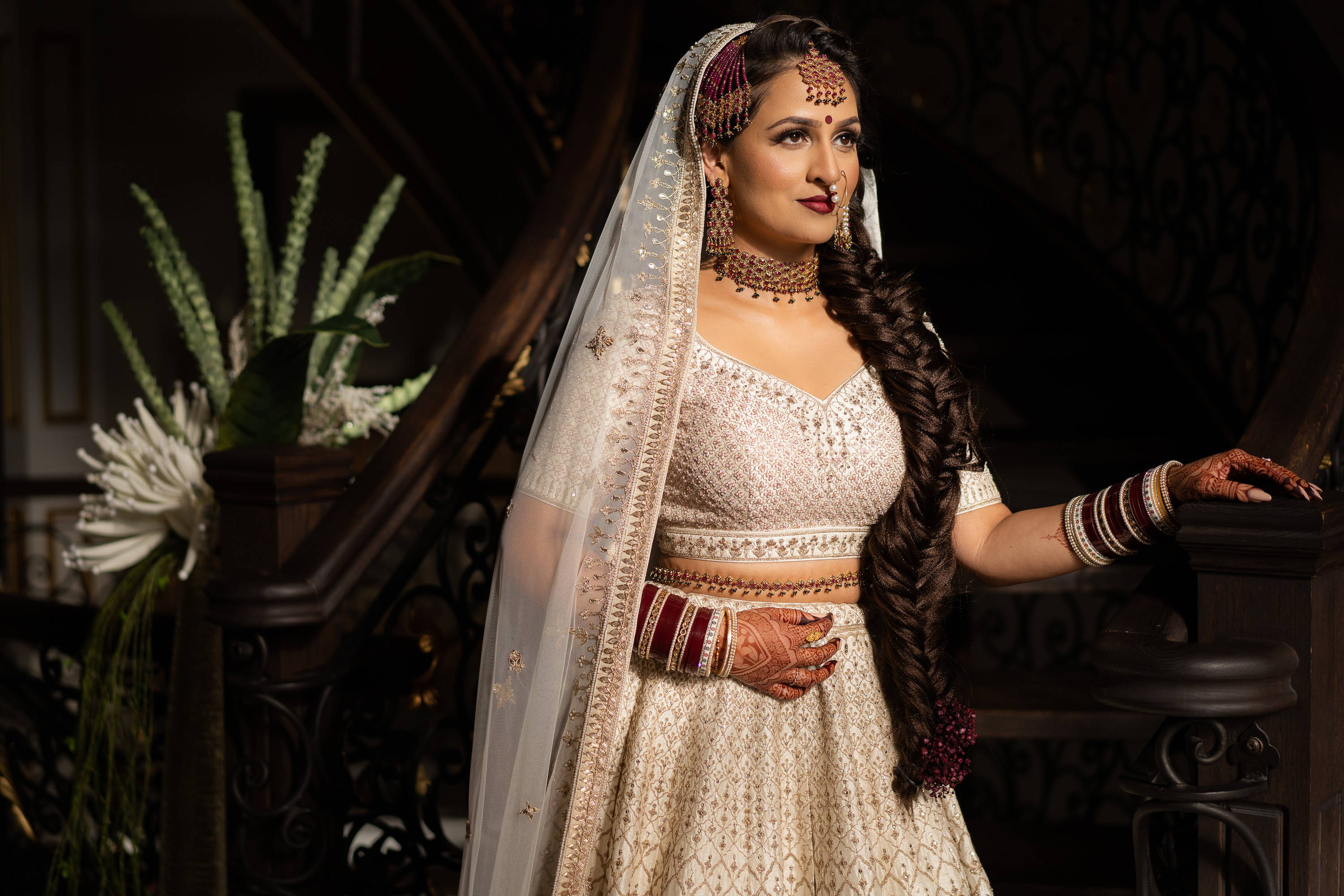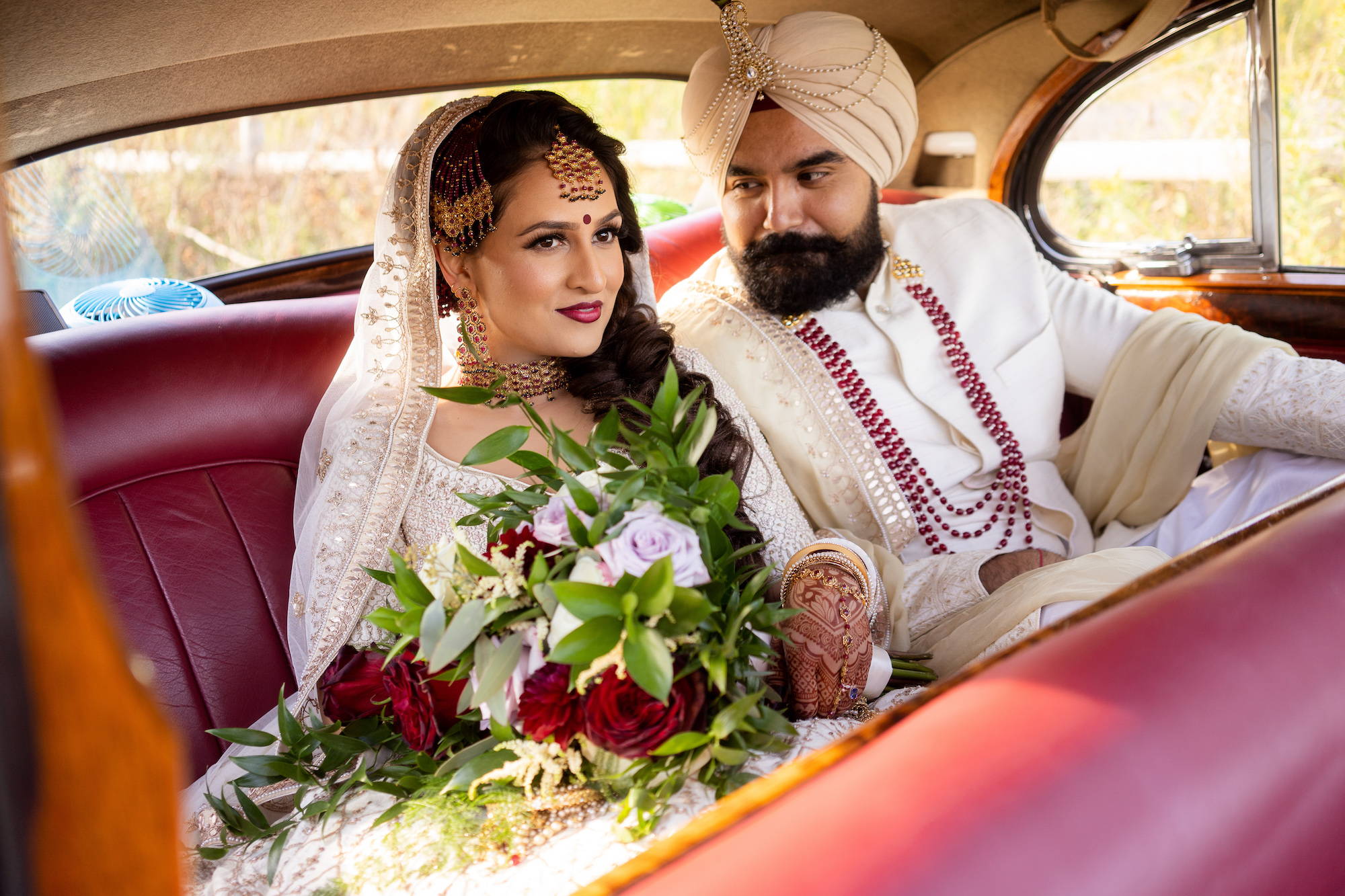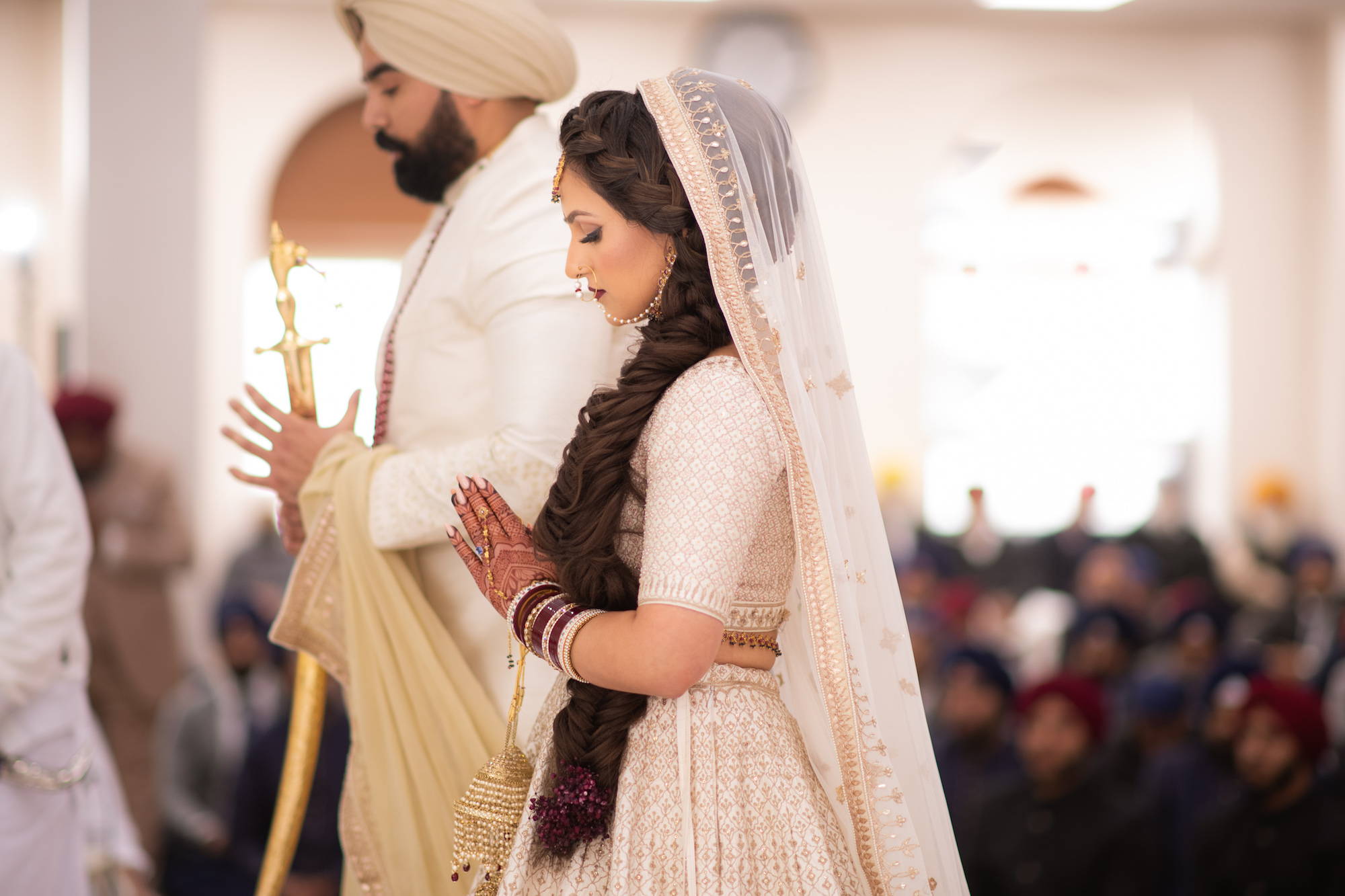 The most stunning landscape photos from Dilpreet's look.

Cop a glance at Dilpreet's (husband's custom made mala
dilpreet's custom choora
+ how to get your own!

If you're local like Dilpreet was, we highly recommend booking an appointment with us . Fitting and designing your choora is much easier in person! We can colour match the choora to what you have envisioned and make sure that we are sizing your choora to your needs.
Book your appointment with us by hitting that 'Book' button in the Menu above.
Not local? No problem. Fill out the Bangles Order form to get started and we will work with you online!
— xo, RJS
get her look with your own pair of statement
- kaleerey -
the groom mala: made in-house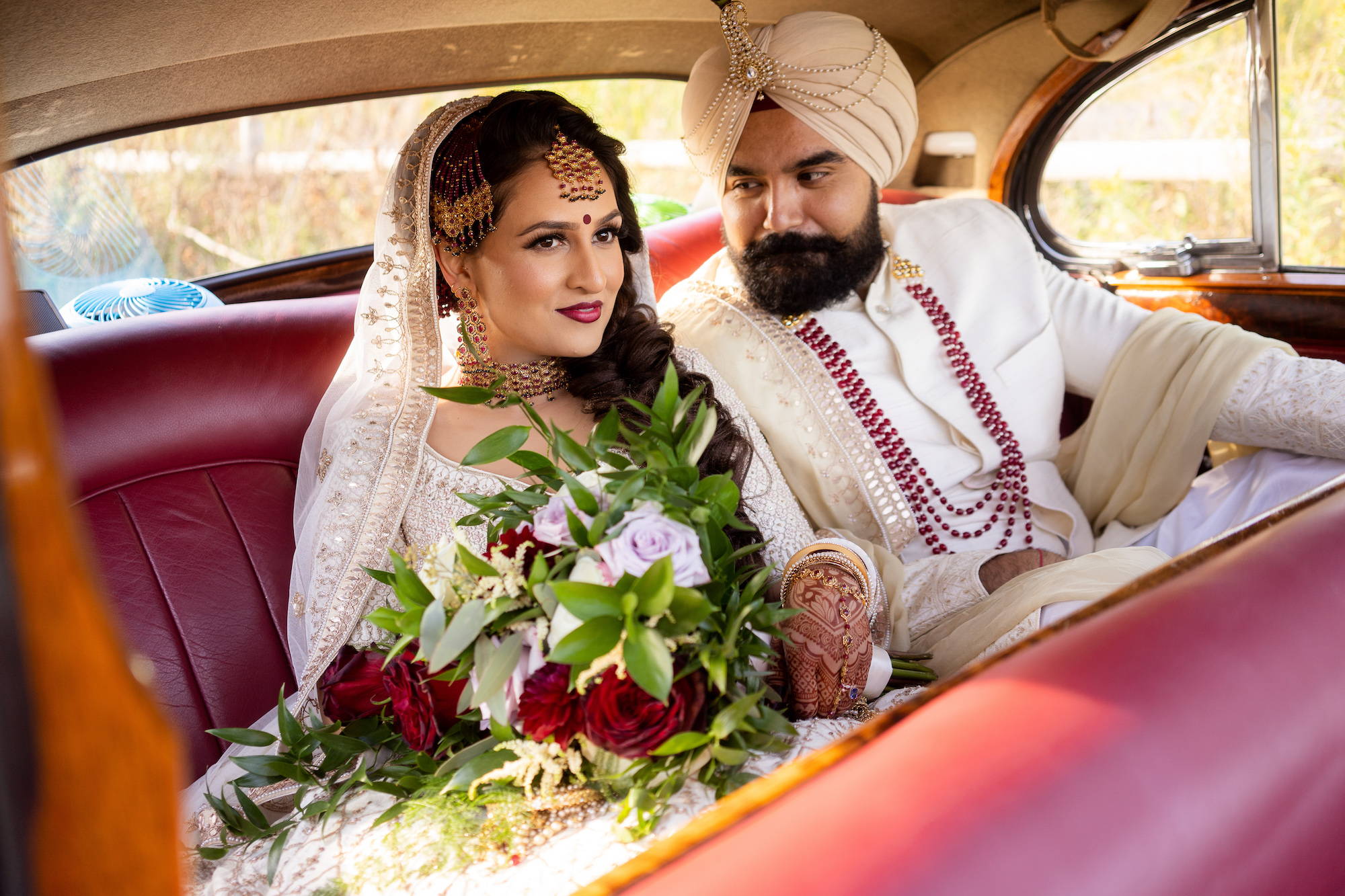 TeOkay, so: would you believe us when we said that Dilpreet's husband's groom mala was made by us in-house? From scratch?
Well - you should. Because Jasleen made that happen!
Unfortunately, Dilpreet had wanted to order in an all red-bead mala for her groom to match her accent colours but there wasn't enough time before her wedding to custom order one in from our karigars. Since Jasleen, co-owner and founder, has become a master at karigar-work, we were able to bring Dilpreet's vision to life by making his mala right here, in Canada. Jasleen used the deep red oval beads and off-white pearls she has as a part of her beads collection (all of which we carry for in-house customizations) and wired them into kundan pieces to create the mala.
Believe us when we say that we really do try to make your vision come true, however impossible it may seem!
xo, RJS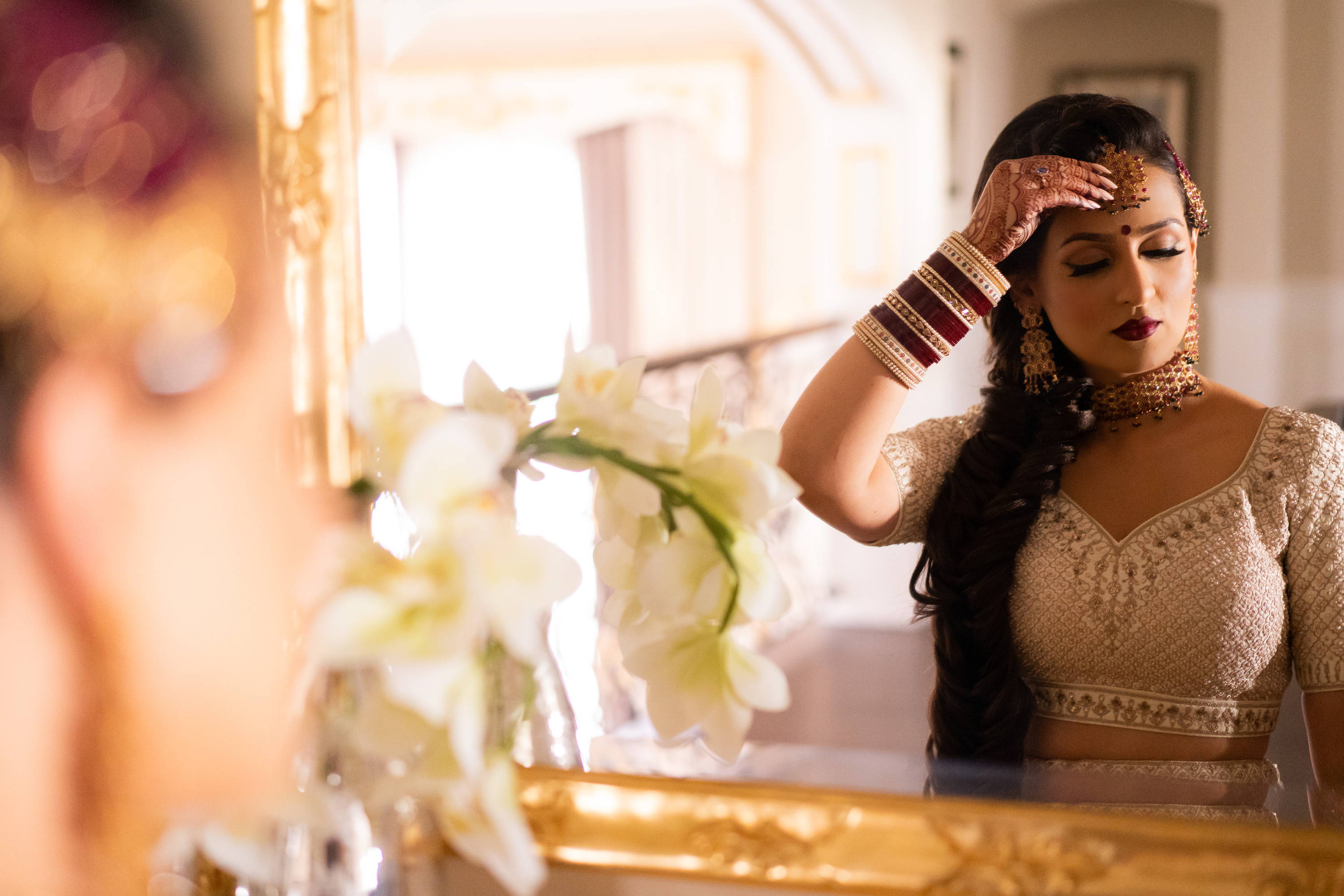 Choora and Kaleerey: @rjs_company
Gold jewelry: @janakjewels
photography: alfaazphotography
---
49 comments
---
---